Date of standard 10 and 12 exams changed? Find out what Gujarat Education Board has announced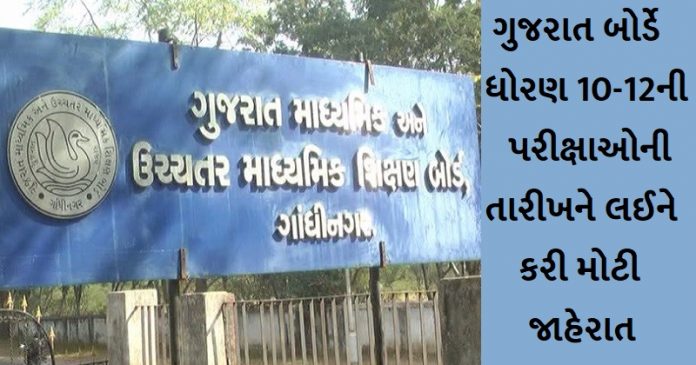 Corona has been roaring across the country for more than a year now. Schools and colleges in the country have also been closed for the past one year due to the increasing incidence of coronary heart disease. Students are being taught online.
According to the board, some time ago, someone changed the date of the exam and spread rumors on social media. In which he made a fake newspaper list and made it flow on social media. The Gujarat Board of Secondary and Higher Secondary Education, Gandhinagar has published a newspaper list.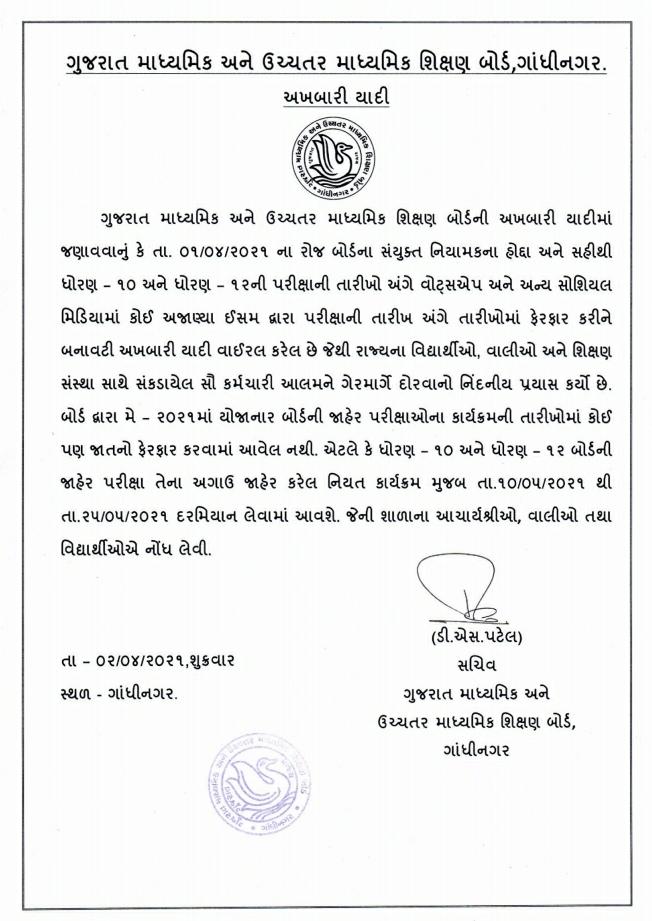 One of the newspaper lists revealed that the rumor had spread and that the date of the exam was the same as the time given earlier. With that said, no change has been made in the timing of the board exams. So that the children can avoid such rumors and start preparing for the exam.
ગુજરાતીમાં વાંચવા માટે અહીંયા ક્લિક કરો
If you like this post, you can send this post to people. You can tell people about this post. You may find this post very useful. If you like this post, please comment to us and if you don't like this post. But you can comment us so that we know which post you like best
You may find this post very useful. If you like this post or you want to see another post, you can let us know and you will like our post.