Gujarat: A car speeding at full speed crashed into the air in a filmy manner and a young man died a horrible death - Watch Video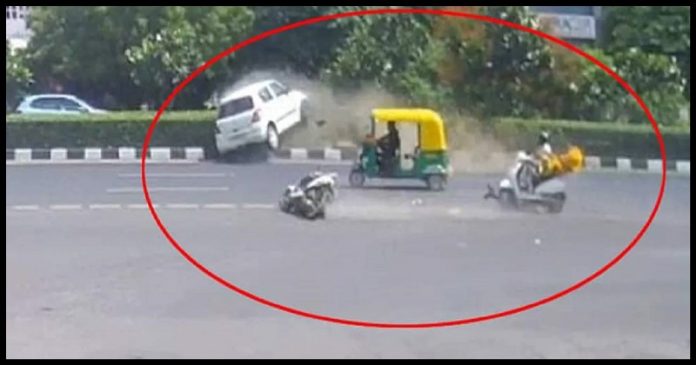 A tragic accident took place in Ahmedabad in central Gujarat on Sunday. In which a promising young man has died tragically while three people have been seriously injured. Who were shifted to a nearby hospital for treatment.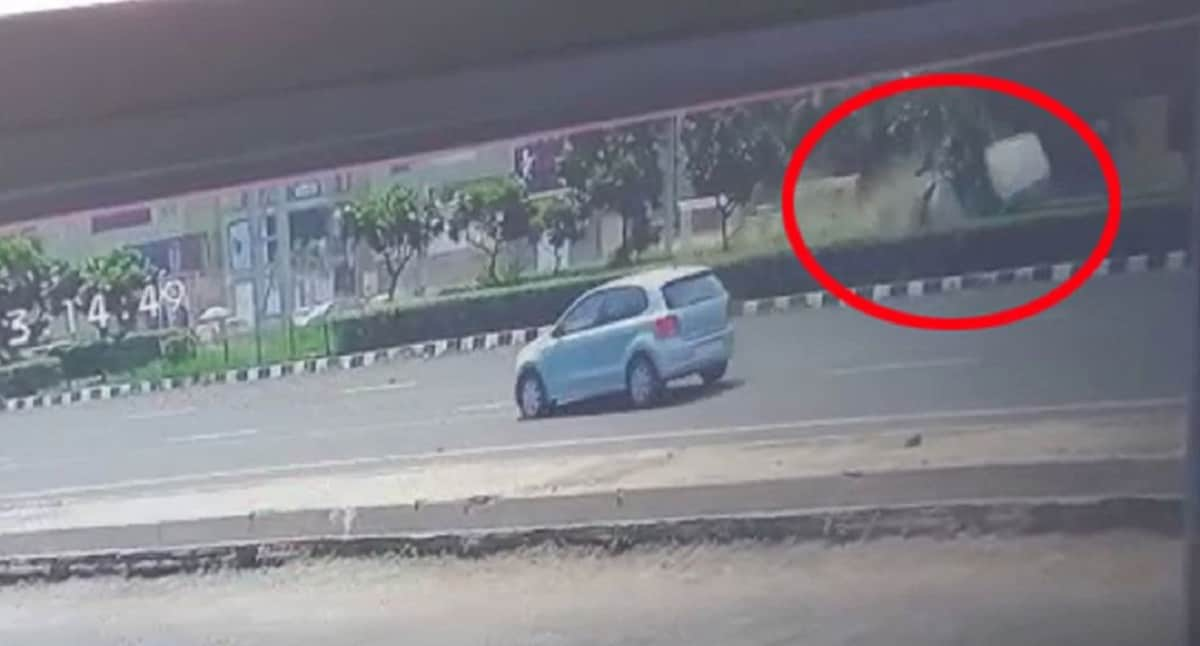 On Sunday, an Activa driver was hit by a speeding car near Rajpath Club in Ahmedabad and died on the spot. The driver of the car was also seriously injured when he broke the car divider and reached the opposite side. The car was at such a speed that it overturned four times and broke the divider and went on the road opposite. The SG Highway Traffic Police has registered a case against the driver involved in the accident and is conducting an investigation.
According to police, Kishan Ashwinbhai Patel, 24, of Navrangpura area in Ahmedabad, was traveling from ISKCON to Thaltej in a speeding car on Sunday afternoon. Meanwhile, the driver of the car lost control of the steering wheel and hit the Activa. The car was traveling at full speed when it collided with an Activa and crashed into a four-wheeler.
Activa driver Hrithik Kalidas Patel, 24, of Chandlodia, died on the spot after falling 50 meters. When the Activa Fungolai fell on the Rajpath club side. Hrithik was the young son of Kalidas Patel, a director of Asian Granito India Limited (AGL).
The driver of the Activa died on the spot and the driver of the car was also seriously injured as the car broke the divide and went to the opposite side. The couple was also seriously injured when Carrie hit the Activa and the oncoming scooter hit the Activa. As soon as the whole incident took place, crowds of people gathered at the scene. Upon learning of the incident, the pedestrian called the ambulance and all of them were admitted to different hospitals. Jayabhan Thackeray, a resident of Thaltej, who was riding a scooter, suffered three fractures in her leg.